ENVIRONMENTAL IMPACT ASSESSMENT
USER'S INSTRUCTIONS: The project work you are about to view is on "environmental impact assessment". Please, sit back and study the below research material carefully. This project topic (environmental impact assessment) have complete 5(five) Chapters. The complete Project Material/writeup include: Abstract + Introduction + etc + Literature Review + methodology + etc + Conclusion + Recommendation + References/Bibliography.Our aim of providing this "environmental impact assessment" project research material is to reduce the stress of moving from one school library to another all in the name of searching for "environmental impact assessment" research materials. We are not encouraging any form of plagiarism. This service is legal because, all institutions permit their students to read previous projects, books, articles or papers while developing their own works.
---
TITLE PAGE

BY
---
--/H2013/01430
DEPARTMENT OF ----
SCHOOL OF ---
INSTITUTE OF ---

DECEMBER,2018
---
APPROVAL PAGE

This is to certify that the research work, "environmental impact assessment" by ---, Reg. No. --/H2007/01430 submitted in partial fulfillment of the requirement award of a Higher National Diploma on --- has been approved.
By
---                                                     . ---
Supervisor                                                  Head of Department.
Signature……………….                           Signature……………….        
……………………………….
---
External Invigilator
---
DEDICATION
This project is dedicated to Almighty God for his protection, kindness, strength over my life throughout the period and also to my --- for his financial support and moral care towards me.Also to my mentor --- for her academic advice she often gives to me. May Almighty God shield them from the peril of this world and bless their entire endeavour Amen.
---
ACKNOWLEDGEMENT

The successful completion of this project work could not have been a reality without the encouragement of my --- and other people. My immensely appreciation goes to my humble and able supervisor mr. --- for his kindness in supervising this project.
My warmest gratitude goes to my parents for their moral, spiritual and financial support throughout my study in this institution.
My appreciation goes to some of my lecturers among whom are Mr. ---, and Dr. ---. I also recognize the support of some of the staff of --- among whom are: The General Manager, Deputy General manager, the internal Auditor Mr. --- and the ---. Finally, my appreciation goes to my elder sister ---, my lovely friends mercy ---, ---, --- and many others who were quite helpful.
---
PROJECT DESCRIPTION: This work "environmental impact assessment" research material is a complete and well researched project material strictly for academic purposes, which has been approved by different Lecturers from different higher institutions. We made Preliminary pages, Abstract and Chapter one of "environmental impact assessment" visible for everyone, then the complete material on "environmental impact assessment" is to be ordered for. Happy viewing!!!

---
ABSTRACT
Environmental impact assessment is referred to the need 'to identify and predict the impact on the environment and on man's health and well-being of legislative proposals, policies, programmes, projects and operational procedures, and to interpret and communicate information about the impacts. The Environmental impact assessment process helps identify the possible environmental effects of a proposed activity and how those impacts can be mitigated. The legal, methodological and procedural foundations of environmental impact assessment were established in 1970 by the enactment of the National Environmental Policy Act (NEPA) in the USA. At the international level, lending banks and bilateral aid agencies have Environmental impact assessment procedures that apply to borrowing and recipient countries. Most developing counties (such as Nigeria) have also embraced and are in the process of formalizing EIA through legislation. The work discusses the evolution to current status, the legal framework, concepts, processes and principles of EIA and associated studies.
TABLE OF CONTENT
TITLE PAGE
APPROVAL PAGE
DEDICATION
ACKNOWLEDGEMENT
ABSTRACT
TABLE OF CONTENT
CHAPTER ONE
1.1      BACKGROUND OF THE STUDY
1.2      AIM AND OBJECTIVE OF THE STUDY
1.3    SCOPE OF THE STUDY
1.4      SIGNIFICANCE OF THE STUDY
1.5      RESEARCH QUESTIONS
1.6      DEFINITIONS OF TERMS
CHAPTER TWO
2.0      LITERATURE REVIEW
2.1      ORIGIN OF ENVIRONMENTAL IMPACT ASSESSMENT
2.2      ENVIRONMENTAL IMPACT ASSESSMENT IN DEVELOPING COUNTRIES
2.3      BENEFITS OF THE ENVIRONMENTAL IMPACT ASSESSMENT PROCESS
2.4      ENVIRONMENTAL IMPACT ASSESSMENT RELATED STUDIES
2.5      EIA LEGAL, POLICY & INSTITUTIONAL FRAMEWORK
2.6      NIGERIA INSTITUTIONAL AND REGULATORY FRAMEWORK
CHAPTER THREE
3.0      METHODOLOGY
3.1    THE PURPOSES OF ENVIRONMENTAL IMPACT ASSESSMENT
3.2      ENVIRONMENTAL IMPACT ASSESSMENT (EIA) PROCESS
CHAPTER FOUR
4.1      ENVIRONMENTAL MANAGEMENT PLAN (EMP) & ENVIRONMENTAL MONITORING
4.2      ENVIRONMENTAL MONITORING
4.3      ENVIRONMENTAL IMPACT STATEMENT (EIS)
CHAPTER FIVE
5.1      CONCLUSION
5.2      RECOMMENDATION
5.3      REFERENCES
CHAPTER ONE
1.0                                                        INTRODUCTION
1.1                                               BACKGROUND OF STUDY
Over the last four decades there has been a remarkable growth of interest in environmental issues – in sustainability and the better management of development in harmony with the environment. Associated with this growth of interest has been the introduction of new legislation, emanating from national and international sources, which seeks to influence the relationship between development and the environment. Environmental impact assessment (EIA) is an important example. Environmental impact assessment legislation was introduced in the USA over 40 years ago. A European Community (EC) directive in 1985 accelerated its application in EU Member States and it has spread worldwide. Since its introduction in the UK in 1988, it has been a major growth area for planning practice; the originally anticipated 20 environmental impact statements (EIS) per year in the UK has escalated to several hundreds, and this is only the tip of the iceberg. The scope of environmental impact assessment continues to widen and grow.
Looking at Nigeria, Nigeria (Africa's most populous nation), independent since 1960, occupies an area of 923,768 km2 with varied climates and seasons. Presently, its estimated population is over 100 million people. Prior to oil, agriculture (before 1970) was the economic mainstay. With financial resources available from oil and no development policy, unguided urbanization and industrialization took place. Uncontrolled population growth, desertification, and deforestation led to degradation and devastation of the environment.
As desirable and necessary as development is, it became an albatross not of itself but because of the lack of appropriate policies to guide it.
There were several sectoral regulations aimed at controlling environmental degradation which were unsuccessful due to the absence of effective sanctions. Economic considerations and fundamental lack of knowledge of interdependent linkages among development processes and environmental factors, as well as human and natural resources, resulted in an unmitigated assault on the environment. However, the environment and the need for its preservation (in spite of all efforts by United Nations Environment Program [UNEP] and International Conventions which Nigeria ratified), took centre stage after the momentous and singular event of the secret dumping of toxic waste in Koko Port, Bendel State (now Delta State) in May 1988 by foreign parties. This was followed by the promulgation of the Harmful Wastes (Special Criminal Provisions) Act 1990. In its wake, international seminars and workshops were held in Abuja and Lagos and the consensus was for appropriate environmental legislation to discourage short-term plans and 'fire brigade' approaches to environmental issues.
An institutional framework was set up to deal with the problems of our environment. The Federal Environmental Protection Agency (FEPA), established by Decree 58 of 1988 of the same name and amended by Decree 59 of 1992, was given responsibility for control over our environment and for the development of processes and policies to achieve this. Apart from publishing the National Policy on the Environment (NPE) in 1989, with the policy goal of achieving sustainable development, it published other sectoral regulations including the National Environmental Protection (Pollution Abatement in Industries and Facilities Generating Wastes) Regulation 1991 wherein EIA was made obligatory only when so demanded by Federal Environmental Protection Agency (FEPA) and compliance was within 90 days of such demand. However in the oil industry the principal legislation is the Petroleum Act 1969 and all derivative regulations charged DPR among others with pollution abatement.
States and Local Government Councils (LG) which comprise the second and third tiers of government were encouraged under Decree 59 of 1992 to set up their own environmental protection agencies.
Separate Environmental impact assessment legislation, the Environmental impact assessment Decree 86 of 1992, was promulgated establishing FEPA as the apex regulator, making Environmental impact assessment mandatory for all developmental purposes (although with some exceptions). Under it Federal Environmental Protection Agency (FEPA) has published various sectoral environmental impact assessment procedures together with Environmental impact assessment procedural guidelines in 1995.
It is therefore perhaps surprising that the introduction of environmental impact assessment met with strong resistance from many quarters. Planners argued, with partial justification, that they were already making such assessments. Many developers saw it as yet another costly and time consuming constraint on development, and central government was also unenthusiastic. This work therefore discusses environmental impact assessment as a process.

1.2                               AIM AND OBJECTIVES
The main aim of this work is to discuss environmental impact assessment process which serves as a means of informing decision-makers and the public of the environmental consequences of implementing a proposed project. The objectives of this study are:
To identify, predict, and analyze impact on the physical environment, as well as social, cultural, and health impacts.
It identifies alternatives and mitigation measures to reduce the environmental impact of a proposed project.
1.3                              SCOPE OF THE STUDY
The scope of this work covers the Environmental impact assessment (EIA) process which is an interdisciplinary and multi- step procedure to ensure that environmental considerations are included in decisions regarding projects that may impact the environment. Simply defined, the environmental impact assessment process helps identify the possible environmental effects of a proposed activity and how those impacts can be mitigated.

1.4                        SIGNIFICANCE OF THE STUDY
The environmental impact assessment process serves as an important procedural role in the overall decision-making process by promoting transparency and public involvement.
In some countries, a decision-maker may, in fact, choose the most environmentally-harmful alternative, as long as the consequences are disclosed in the environmental impact assessment. In other words, the environmental impact assessment process ensures an informed decision, but not necessarily an environmentally- beneficial decision.

1.5                            RESEARCH QUESTION
What is environmental impact assessment?
What are the steps in environmental impact assessment process?
What are the types of environmental impact assessment?
1.6                            DEFINITIONS OF TERMS
The following are key terms used in this study
Environmental Impact Assessment: A tool used to identify the environmental, social, and economic impacts of a project prior to decision making. It aims to predict environmental impacts at an early stage in project planning and design, find ways and means to reduce adverse impacts, shape projects to suit the local environment, and present the predictions and options to decision makers.
Environment: The complex of physical, chemical, and biotic factors (such as climate, soil, and living things) that act upon individual organisms and communities, including humans, and ultimately determine their form and survival. It is also the aggregate of social and cultural conditions that influence the life of an individual or community. The environment includes natural resources and ecosystem services that comprise essential life- supporting functions for humans, including clean water, food, materials for shelter, and livelihood generation.
Impact: Any effect caused by a proposed activity on the environment, including effects on human health and safety, flora, fauna, soil, air, water, climate, landscape and historical monuments, or other physical structures, or the interaction among those factors. It also includes effects on cultural heritage or socioeconomic conditions resulting from alterations to those factors.
Reconstruction: The actions taken to reestablish a community after a period of recovery subsequent to a disaster. Actions would include construction of permanent housing, full restoration of all services, and complete resumption of the pre-disaster state.
Recovery: The restoration, and improvement where appropriate, of facilities, livelihoods, and living conditions of disaster-affected communities, including efforts to reduce disaster risk factors.
Response (also called Disaster Relief): The provision of emergency services and public assistance during or immediately after a disaster in order to save lives, reduce health impacts, ensure public safety, and meet the basic subsistence needs of the people affected.
Transparency: Assessment process, outcomes and decisions should be open and accessible.
Certainty: The process and timing of the assessment should be agreed in advanced and followed by all participants.
Accountability: The decision-makers and project proponents are responsible to all parties for their action and decisions under the assessment process.
Credibility: Assessment is undertaken with professionalism and objectivity.
Practical - the process should result practical outputs, which can be implemented by proponent.
Relevant - the process should focus information that is relevant for development planning and decision-making.
Focused - the process should concentrate on significant environmental effects and key issues that need to be taken into account in making decisions.
Interdisciplinary - the process should ensure that the appropriate techniques and experts in the relevant disciplines are employed, including use of traditional knowledge as relevant.
Integrated - the process should address the interrelationships of social, economic and biophysical aspects.
---
CHAPTER TWO: The chapter one of this work has been displayed above. The complete chapter two of "environmental impact assessment" is also available. Order full work to download. Chapter two of "environmental impact assessment" consists of the literature review. In this chapter all the related works on "environmental impact assessment" were reviewed.
CHAPTER THREE: The complete chapter three of "environmental impact assessment" is available. Order full work to download. Chapter three of "environmental impact assessment" consists of the methodology. In this chapter all the method used in carrying out this work was discussed.
CHAPTER FOUR: The complete chapter four of "environmental impact assessment" is available. Order full work to download. Chapter four of "environmental impact assessment" consists of all the test conducted during the work and the result gotten after the whole work
CHAPTER FIVE: The complete chapter five of design and construction of a "environmental impact assessment" is available. Order full work to download. Chapter five of "environmental impact assessment" consist of conclusion, recommendation and references.
---
To
"DOWNLOAD"
the complete material on this particular topic above
click "HERE"
Do you want our Bank Accounts? please click HERE

To view other related topics click HERE
To "SUMMIT" new topic(s), develop a new topic OR you did not see your topic on our site but want to confirm the availiability of your topic click HERE
Do you want us to research your new topic? if yes, click "HERE"
Do you have any question concerning our post/services? click HERE for answers to your questions
---
For more information contact us through any of the following means:
Mobile No
:+2348146561114 or +2347015391124 [Mr. Innocent]
Email address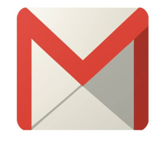 :engr4project@gmail.com
Watsapp No
:+2348146561114
Visit the link below to see our recent works, and SUBSCRIBE to receive notification for our electronics teachings and practicals.
https://www.youtube.com/channel/UChY9Z1-egigJbYjYnapd0nw
---
COUNTRIES THAT FOUND OUR SERVICES USEFUL

Australia, Botswana, Canada, Europe, Ghana, Ireland, India, Kenya, Liberia, Malaysia, Namibia, New Zealand, Nigeria, Pakistan, Philippines, Singapore, Sierra Leone, South Africa, Uganda, United States, United Kindom, Zambia, Zimbabwe, etc
Support: +234 8146561114 or +2347015391124

Watsapp No :+2348146561114

Email Address :engr4project@gmail.com
---
FOLLOW / VISIT US VIA: