MODIFICATION AND TESTING OF BIOMASS DRYER
USER'S INSTRUCTIONS: The project work you are about to view is on "modification and testing of biomass dryer". Please, sit back and study the below research material carefully. This project topic (modification and testing of biomass dryer) have complete 5(five) Chapters. The complete Project Material/writeup include: Abstract + Introduction + etc + Literature Review + methodology + etc + Conclusion + Recommendation + References/Bibliography.Our aim of providing this "modification and testing of biomass dryer" project research material is to reduce the stress of moving from one school library to another all in the name of searching for "modification and testing of biomass dryer" research materials. We are not encouraging any form of plagiarism. This service is legal because, all institutions permit their students to read previous projects, books, articles or papers while developing their own works.
---
TITLE PAGE

BY
---
--/H2013/01430
DEPARTMENT OF ----
SCHOOL OF ---
INSTITUTE OF ---

DECEMBER,2018
---
APPROVAL PAGE

This is to certify that the research work, "modification and testing of biomass dryer" by ---, Reg. No. --/H2007/01430 submitted in partial fulfillment of the requirement award of a Higher National Diploma on --- has been approved.
By
---                                                     . ---
Supervisor                                                  Head of Department.
Signature……………….                           Signature……………….        
……………………………….
---
External Invigilator
---
DEDICATION
This project is dedicated to Almighty God for his protection, kindness, strength over my life throughout the period and also to my --- for his financial support and moral care towards me.Also to my mentor --- for her academic advice she often gives to me. May Almighty God shield them from the peril of this world and bless their entire endeavour Amen.
---
ACKNOWLEDGEMENT

The successful completion of this project work could not have been a reality without the encouragement of my --- and other people. My immensely appreciation goes to my humble and able supervisor mr. --- for his kindness in supervising this project.
My warmest gratitude goes to my parents for their moral, spiritual and financial support throughout my study in this institution.
My appreciation goes to some of my lecturers among whom are Mr. ---, and Dr. ---. I also recognize the support of some of the staff of --- among whom are: The General Manager, Deputy General manager, the internal Auditor Mr. --- and the ---. Finally, my appreciation goes to my elder sister ---, my lovely friends mercy ---, ---, --- and many others who were quite helpful.
---
PROJECT DESCRIPTION: This work "modification and testing of biomass dryer" research material is a complete and well researched project material strictly for academic purposes, which has been approved by different Lecturers from different higher institutions. We made Preliminary pages, Abstract and Chapter one of "modification and testing of biomass dryer" visible for everyone, then the complete material on "modification and testing of biomass dryer" is to be ordered for. Happy viewing!!!

---
ABSTRACT
Drying is out of the major problem in post harvest operation. The traditional method of  Drying (Sun drying) is weather dependent and unhygienic which affect food storage most especially in developing countries like India where more than 3300 to 3700 hours of bright sunshine per year available in North- West and West coastal region. The dryer consist of the following operating component parts: a cabinet, blower, trays, temperature controller, copper wire and light emitting Diode (LED) screen and switch. The factors considered in the study were turmeric of 2000g weight, temperature (500C, 600C and 800C) and each were replicated 3 times. The testing was carried out in term of drying rate, amount of moisture loss and applied temperature. Temperature of 600C and 700C favours the drying of the three weight that temperature of 400C. the time taken for each figure sample at different weight and temperature differs. Hence, the higher the temperature the lesser the time taken for the turmeric to dry, the higher the weight the higher the time taken for turmeric to dry, the statistical analysis (ANOVA) shows that there is high significance difference at 5% in the mean value of the drying rate as affected by temperature 400C and there high significance difference at 1% and 5% in the mean value of the drying rate. The efficiency of the battery operated biomass dryer on the modification to the biomass dryer was evaluated to be N 223,250.00
Drying is the dehydration process used to remove the moisture present in food products by the application of heat.  The heat may be supplied either by hot air or from the biomass energy.  Drying process is used to preserve the food products for future usage.  Drying prevents the growth of bacteria and yeast formation.  Drying can be achieved by using open air and biomass dryers. (Atulet al, 2014). Drying has a vital role in post harvest processing. It has always been of great importance for conserving agricultural products and for extending the food shelflife. (Doymaz 2007).
Drying crops by biomass energy is of great economic importance, especially in Nigeria where most of crops and grain harvests are lost to fungal and microbial attack. These wastage could be easily prevented by proper drying which enhance storage of crops and grains over long period of time. The biomass energy can easily be harnessed by a proper design of biomass dryer for crop drying. This method of drying requires the transfer of both heat and water vapor (Forsonet al, 2007). Biomass drying is a process of using biomass energy to heat air and the product so as to achieve drying of agricultural products (Ajay et al, 2009).  Biomass air heaters are simple devices to heat air by utilizing biomass energy and employed rate temperature between 800C such as crop drying and space heating (Bukola and Ayoola, 2008). 
Biomass can be define as all renewable or organic matter including plant materials, animal products, and forestry by products and urban wastes etc  with highly different properties to be used as fuels. Energy obtained from biomass is not site specific, thus can be established at any place where plant and animal waste is available. The biomass backup burner helps the small scale farmers to dry their product in a more efficient manner.  It is also able to reduce the drying time as compared to direct sun drying (Paistet al, 2005).
The biomass dryer is one of the dryers which has achieved some level of acceptance.  One of the important disadvantages of the dryer is that it cannot be used without any backup heater during night times and cloudy days. Introducing biomass makes the dryer operational even beyond sunshine hours (IEA, 2011).
Majority of the rural farmers do not have access to sustainable electricity supply. Therefore, the biomass dryer are used to operate during raining season at harvest time, the biomass dryer must also be able to continue drying during this period in order to achieve effective drying.  It must be able to continue drying until late evening to shorten the drying period (Akhraniet al, 2013).  With the price of energy constantly rising, the use of biomass presents air option for decreasing energy dependency. There is also an account locally produced biomass contributes to self-sufficiency and a low dependency on the energy market and on other region (Hutla and Mazancova, 2004).
Thus, there is the need to design and fabricate a biomass dryer that would solve the above mentioned problems for the farmers.
This aim of this project is tomodified a biomass dryer in order to reduce the moisture content of agricultural crop so as to prolong their shelflife using biomass as a source of heat generation.
The specific objectives of this project are:-
To extend the condenser in the drying chamber for easy conveyance of the heated air
To redesign briquette  chamber to avoid heat loss and for easy loading of briquette
To introduce copper pipe for easy transfer of heat into the drying trays
To carryout performance evaluation on the biomass dryer in term of weight loss, temperature and time
The open sun drying process is a slow process, dried products will be of low quality due to contamination of dust particle, damages due to rain and moisture present in the air.  Also there is a loss of food products due to insects, birds and animals.  Thus there is need to design an integrated biomass dryer that helps to achieve above mentioned and also to reduce the effect of atmospheric pollution on the product because it is carried out in a closed environment (Atul Petal, 2014).
            Turmeric (Curcuma Longa L.) is one of the essential of the Indian recipes. Besides the taste and aroma, it is also being used for material value since ancient times. (Jacob 2005). Turmeric is a specie derived from the rhizomes of Curcuma Longa, which is a member of the ginger family Zingiberaceae. The bright yellow colour of turmeric comes mainly from polyphonic pigment curcuminoids (Aggarwalet al., 2007).
Preservation of turmeric cannot be over emphasized in order to reduce post harvest loss of agricultural produce.
---
CHAPTER TWO: The chapter one of this work has been displayed above. The complete chapter two of "modification and testing of biomass dryer" is also available. Order full work to download. Chapter two of "modification and testing of biomass dryer" consists of the literature review. In this chapter all the related works on "modification and testing of biomass dryer" were reviewed.
CHAPTER THREE: The complete chapter three of ""modification and testing of biomass dryer is available. Order full work to download. Chapter three of "modification and testing of biomass dryer" consists of the methodology. In this chapter all the method used in carrying out this work was discussed.
CHAPTER FOUR: The complete chapter four of ""modification and testing of biomass dryer is available. Order full work to download. Chapter four of "modification and testing of biomass dryer" consists of all the test conducted during the work and the result gotten after the whole work
CHAPTER FIVE: The complete chapter five of "modification and testing of biomass dryer" is available. Order full work to download. Chapter five of "modification and testing of biomass dryer" consist of conclusion, recommendation and references.
---
To
"DOWNLOAD"
the complete material on this particular topic above
click "HERE"
Do you want our Bank Accounts? please click HERE

To view other related topics click HERE
To "SUMMIT" new topic(s), develop a new topic OR you did not see your topic on our site but want to confirm the availiability of your topic click HERE
Do you want us to research your new topic? if yes, click "HERE"
Do you have any question concerning our post/services? click HERE for answers to your questions
---
For more information contact us through any of the following means:
Mobile No
:+2348146561114 or +2347015391124 [Mr. Innocent]
Email address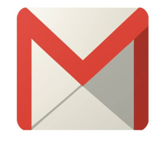 :engr4project@gmail.com
Watsapp No
:+2348146561114
---
COUNTRIES THAT FOUND OUR SERVICES USEFUL

Australia, Botswana, Canada, Europe, Ghana, Ireland, India, Kenya, Liberia, Malaysia, Namibia, New Zealand, Nigeria, Pakistan, Philippines, Singapore, Sierra Leone, South Africa, Uganda, United States, United Kindom, Zambia, Zimbabwe, etc
Support: +234 8146561114 or +2347015391124

Watsapp No :+2348146561114

Email Address :engr4project@gmail.com
---
FOLLOW / VISIT US VIA: